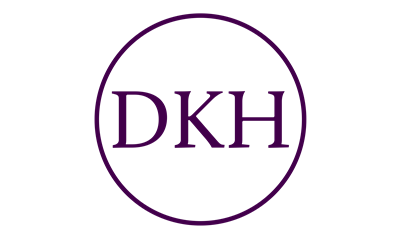 READ OUR GOOGLE REVIEWS

HERE

HERE ARE A NUMBER OF TESTIMONIALS WE HAVE RECEIVED SINCE WE OPENED OUR OFFICE IN MARCH 2013
"I spoke to MANY estate agents before deciding who to appoint to sell my flat in Watford and I cannot fault Dey, King & Haria. It was obvious Ben, Sam and Ketz are highly experienced, passionate and honest.

I was told by the big nationwide estate agencies that they were the best option because they had agencies all over the country and that they had a lot of people working behind the scenes to secure the viewings and manage a viewing diary. I much preferred to have 3 experienced guys (rather than 20 Junior staff) working hard to find a buyer because they are driven to build their new business in a competitive environment.

The fact that in this day and age Zoopla and Right Move are key means that the large nationwide agencies do not hold the strength of distribution any more. Ben went over and beyond what he needed to do in order to keep track of the solicitors involved in the sale. You could easily reach Dey, King & Haria at anytime of the day and they even offered me great advice on helping me find something to purchase - even though it wasn't through them

.I accepted an offer on my flat in less than a week of it being put up for sale, and they even had two viewings the same day the flat went onto the market!I would highly recommend Dey, King & Haria and will be using them in the future.."



Sophie Burkwood - Nascot Wood
"I would recommend Dey King & Haria Estate Agents to anyone thinking about selling their house - they are not like your usual Estate Agents - they are very professional, honest and reliable.

The guys are very personable unlike any estate agents I have previously known. Sam was very pro-active, you could always contact him, he was never to busy to talk to you and he worked tirelessly to keep my sale on track, doing far more work for us than is required from an estate agent.

Dey King & Haria are Estate Agents that I would definitely do business with again. Sam - a big thank you - we completed this morning."



Cathy Brosnan - Garston
"Not like the big boys, in fact they are FAR FAR better by a mile!

It's all about volume sale & lettings to most of the larger agents as they have huge agency costs to cover. In doing so, they lose sight with what's important - customer care, because they're too rushed off their feet to pay attention to the details that count.

Not so with these chaps Ben, Ketz and Sam, their attention to detail & proactive approach to our fully managed letting was exemplary. The brochures were very impressive as they focused on areas that they knew would sell/rent well for the current market and location. They knew exactly what type of tenant we were after & found the perfect match. They are extremely proficient at reading people, be they a vendor, landlord, buyer or tenant.

They have a wealth of experience in regard to sales and know the market extremely well. For our purchase they weren't at all pushy and were pretty laid back.

All the partners came across very professional and their experience shows. A refreshing change, as they have a more modern approach to sales and lettings compared to more traditional or dare I say "typical" agents.

Keep up the good work chaps and don't grow too big too quickly, for the sake of your clients!"
Karim Suleman - Northwood
"We would like to say a heartfelt thanks to Ben, Sam and Ketz for all the work that they put into our sale. We were really impressed with the sales brochure, our flat never looked so good. Their knowledge of the local area and market meant that we had a steady stream of viewers until the right person for the flat came along. From start to finish the service felt personal, there was always someone on the end of the phone or at the end of an e-mail.

Due to busy working lives my husband and I often crossed communications and Sam, Ben and Ketz were always happy to personally talk each of us both through the various stages of the sale.

We also had a hiccup with our solicitor and again Dey, King and Haria were always on the end of the phone willing to chase up information on our behalf or proactively contact us with updates. We felt that they really earned their fee and wouldn't hesitate to recommend them to anyone looking to sell their house. Many thanks again - Roger and Jo"
Jo & Roger Faires - Nascot Wood
"We have a number of properties and have built up a good understanding of the buy to let market. We've used numerous letting agents, some good, some bad, some very good, some very bad. Dey, king & Haria are better than very good, they are exceptional.

Ketz and his partners go far and beyond what is to be expected. They've exceeded all expectations of a letting agent and delivered. Our most recent purchase was marketed and subsequently let out within 24 hours. They've helped us with every aspect, acting on our behalf but also for the tenant. We hope to buy more properties in the Watford area over the years and look forward to bringing more business in the direction of this fantastic letting agent. Keep up the great work guys"
Daniel Redfern - West Watford
"Very happy with the way that Dey King & Haria marketed and progressed the sale of our house through to completion.

Even though the sale took some time from start to finish (which was not their fault!) they were consistently friendly, helpful and easy to work with, and we felt much more comfortable with them than with many of the other estate agents we encountered along the way.

We would definitely recommend them to others hoping to sell a house!"
Jay Garcia - North Watford
"From the very beginning of getting our property valued by Dey King & Haria I sensed these were the right estate agents for us and the sale of our flat in Watford.

Their knowledge of the area was reassuring and their enthusiasm for our property was infectious - it certainly came as a comfort to feel we were in safe hands.

All along the way DK&H were at hand for any questions I had or any help they could provide. I would certainly recommend anyone selling their property in the Watford area to enlist Dey King & Haria."
Steve Farquharson - West Watford
"I would recommend Dey King & Haria for anyone who wants their property managed.

This was all new to us, and after speaking to a few real estate agents and asking a lot of questions (some of the agents didn't seem to want to help unless we signed up with them), we decided to go with DKH because they were honest, helpful, were willing to answer any questions that we had, knowledgeable, and were not pushy.

The best quality about them is their honesty, and the fact that they do what they say they're going to do. This is my highest valued characteristic as you have to be able to trust the person/company that you're going to entrust with your property.

Their experience and professionalism shines through from how promptly and efficiently they get things done, and they are very flexible and can work around any last minute changes."
Vinh Huynh - Central Watford
"We are normally quite cynical about estate agents.

We walked into DKH one day looking for a flat. They seemed nice guys and were very helpful. We soon found something, made an offer and it was accepted.

A month or so later they rang to tell me that the roof on the block was leaking and as our was going to be a top floor flat we should know. I was blown away. The honesty was way beyond our expectation, the service beyond belief and yes they are still nice guys.

Bought another flat instead and they found us a good tenant immediately."
Ronnie Jacobs - Central Watford
"Dey King & Haria did an excellent job in helping to sell our flat. We had dealt with them before when buying our first property and thought we would go with them and one of the larger well known agents.

We shouldn't have bothered with the larger, well known, highly overpriced agent as they found a buyer on day one and coached them (first time buyers) through the process, keeping them and the sale on track. Samuel Dey went above and beyond making himself available at unsociable times and we are very grateful for the great result.

Could not recommend him and his company highly enough."
Jacqui Hale - North London
"Dear Ketz, Ben & Sam,

I have to say that we could not have been happier with the way you at your Watford high street office handled the letting of our home. The level of professionalism, marketing and communication from you was outstanding!

The brochure you made of our home was just amazing and immediately attracted the exact type of interest we were looking for, which was something the other agents we were using showed they didn't have the first clue about, and that actually made us believe they really didn't care!

It was very obvious that you guys are top professionals as everything seemed so easy, you really took the stress out of the whole experience! What we really appreciated though was how genuinely friendly and helpful you all were, something I had not experienced before when dealing with estate agents. I wish more business's of all kinds could be more like you!

Anyway, I could go on and on about how impressed we are and what a pleasure it was to work with you guys but, I'd really like to pass this advice on to anyone considering using Dey, King & Haria and that is to stop considering and just do it!

We look forward to working with you (with confidence) in the future.

Thank you!"
Chris Trueman - Garston
"If you want an estate agent that is 1) diligent, 2) great to work with, 3) highly professional, 4) straight-forward and 5) delivers exactly what they set out to do, then look no further than these guys.

All done with energy, enthusiasm & a smile on their faces. I used Dey King & Haria for selling a property and renting out a property and the service on sales and lettings was first class. Highly recommended and in a class of their own."
Claire Green - West Watford/Pitstone
"Dey King & Haria have been my managing agent for over one year now.

They are professional, prompt and reliable. They found me excellent tenants within one week after the previous - more well-known - agent had failed to find anyone for one month. I highly recommend them."
Mike Loveday - Nascot Wood
"I would highly recommend DKH, especially my contact with Sam and Ben who were always available and extremely helpful and proactive throughout the process.

Their service is definitely a cut above the rest, I was in good hands and would like to thank them for this."
Joanne Lee - Nascot Wood
"Dey King & Haria provided an excellent professional service selling my property.

They were extremely efficient and reliable throughout the whole process, but also exceptionally kind and supportive. I highly recommend them."
Melissa Luzanciya - Nascot Village
"From the first time I spoke to Dey King & Haria I knew they would be the agents for me... and they did not disappoint.

What should have been a relatively straightforward sale became complicated and protracted - but they saw the process through, with gauged advice and calm assurance.

Thanks guys - would have no hesitation in recommending you. "
Dennis Cook - Central Watford
"Dey King & Haria have been known to us for about a year now. They have helped us purchase our first Investment Property offering expert advice and guidance.

We are managing the property ourselves and they have offered much help and support in this respect also. I would recommend they to anyone wanting to buy property in this area.

They are far superior to many of the other agents in Watford that we had experience with. Thank you boys"
Malcolm & Beverley Grahame - Nascot Wood
"We would like to say a heartfelt thanks to Ben, Sam and Ketz for all the work that they put into our buy.

From start to finish the communication was excellent, friendly & utterly professional and we felt totally supported the entire time. I would highly recommend to anyone and definitely do business again. "
Subhash &; Kishan Khagram - West Watford
Slick and seamless from start to finish. These guys work really hard at Customer Service making the whole experience of buying a property really refreshing! I'm a seasoned Property Investor and rarely have the opportunity of speaking so highly about the service that I have received! My first dealings with Dey,King & Haria Estate Agents was with Ben King when I purchased a property in Nascot Wood. Ben had done his homework - and answered all my questions regarding the property. I was hooked and put in an offer there and then! Pet hate of mine is someone that can't answer my questions about a property I am viewing!!!

In my dealings with the office Sam Dey always answered the calls with a smile and enthusiasm, and addressed me by name without me having to give it - now that's what I call service!! He managed the purchase of my property with expert efficiency from start to finish!!!! I have been SO pleased with the service I have received that I have placed my Lettings business with them.

Ketz Haria knows the Lettings market in Watford/Nascot Wood and was able to advise me regarding the letting of the property. I look forward to doing business again with Dey, King & Haria Estate Agents. Absolutely brilliant service and Estate Agent of choice!
Jacqui McGrath - Harmonia Court, Nascot Wood