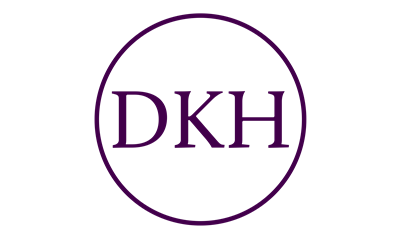 HERE IS A QUICK GUIDE FROM START TO FINISH ON THE PROCESS OF SELLING YOUR HOME, AS - FROM EXPERIENCE - IT CAN GET A LITTLE CONFUSING. WE'RE ONLY A PHONE CALL AWAY IF YOU WANT SOME EXPERT ADVICE, BUT WE'VE TRIED TO LAY DOWN ALL THE BASICS TO GET YOU BY.
Stage 1 Appoint an estate agent

This is the first crucial stage in selling your property. DKH will be able to guide you through the process to make the move as smooth and stress free as possible. Your market specialist will advise you on all aspects of the sale from conducting a market appraisal on your property to ensuring your property is marketed effectively using all available tools including advertising online on property portals and using social media, in the local press, and in our state of the art office. DKH's marketing department provides detailed floor plans and only uses the highest quality colour photographs to ensure your property is captured in the best possible light.
DKH will also provide recommendations on the best way to present your home to the market from minor internal improvements to giving your property that all important curb appeal which will enhance the saleability and possibly the value of your property.
Our experienced agents will attend the property viewings highlighting to potential buyers all the things you and we love about your home and the surrounding area. We will provide you with essential feedback as we believe it is important you know what prospective buyers think about your property and if there are any proactive steps we can take to increase interest.
We will strive to achieve the best possible price for your property and the best buyer, ensuring the sale is carried out to a successful completion. Our sales teams are all members of the National Association of Estate Agents so you can be safe in the knowledge that the sale of your property is truly in the hands of professionals and they have a remarkable track record, achieving over the asking price of 93% of their properties during 2015 and 95% in 2016.
Most of DKH's sales are conducted on a sole agency basis and we operate a 'no sale no fee' agreement and don't tie you in to a lengthy contract. When you first meet your estate agent, they will give you an estimated value for your home, and a commission rate for both sole agency and multiple agency.
Stage 2 Prepare your home

DKH will provide you with advice on the following
De-clutter -. If your home has become overcrowded with furniture, art, paperwork etc, it may be difficult for a buyer to see past this and to appreciate the space and potential that your property really offers.
Touch up where necessary - Buyers often focus on small details, an old stain on the ceiling from an old but repaired leak, small cracks on the plasterwork and so on. Small maintenance issues like this are easy to deal with and can make a great deal of difference to the saleability of the property.
Dress your home ready for the photographs - As the internet becomes a more powerful tool and is often the buyers' first port of call when they start their search, the photographs of your property must show it in its best light. So de-clutter, touch up and instruct a specialist estate agent, such as DKH, who will come and take the photographs and make sure they get the best possible shots. We also help you de-clutter as we go, we've been known to move cots, beds and sofas for the perfect shot (all with the client's permission obviously!). We cannot stress enough how important getting the perfect shot it. It could be a difference of tens of thousands of pounds!
Stage 3 Negotiating an offer

As your appointed agent we will start to generate offers from interested buyers. We will present each offer to you and negotiate on your behalf to get the best result. We will provide you with all the necessary information you need to make an informed decision including;

How much are the buyers offering to pay?

The buyer's positions i.e. are they in a chain. If a buyer is still trying to find someone to purchase their home, you will be dependent on their successful sale. It can be quicker to sell to first time buyers, investors, or people who have already sold their previous place.

Your position – are the buyers able to move in time to suit your plans and timescale?

Should you accept? Ultimately the decision is yours, but we'll provide all the help and advice we can to help you make the right decision.

Once you've accepted the right offer we will start drawing up the paperwork.
Stage 4 Sale agreed

Once an offer is received we will notify you both verbally and in writing including any special conditions of the offer. We will also check the buyer's ability to proceed before you decide whether to accept. Once you have accepted, you will need to instruct a solicitor who will handle all legal aspect of the sale.
Your solicitor will send out a draft contract to the buyer's solicitor who will then carry out preliminary enquiries. At this stage you will also be able to agree on dates for the survey on your property, exchange of contracts and proposed date for completion. We will advise you and negotiate on your behalf throughout this process. At DKH we will liaise with both purchaser and sellers solicitors, broker and other agents involved (if applicable) to ensure you know what is happening every step of the way. There are no legal obligations until contracts are signed.
Most if not all buyers will carry out a survey. Mortgage lenders generally require a property survey before they will loan the buyer money. The surveyor will estimate the value and the condition of the property and report back their findings to the lender who will then confirm if they are prepared to issue a mortgage offer.

Stage 5 Exchanging contracts

At the point when the buyer's solicitors are satisfied with the legal paperwork, deposit and financing are in place and completion dates have been agreed you're ready to exchange contracts.
After you've formally exchanged contracts, you're legally obliged to sell the property to your chosen buyer and they're obliged to buy it from you.
Stage 6 Completion
On the day of completion make sure you provide your utility companies with your final meter readings.
Once your solicitor has received residual funds and arranged the legal transfer you will receive a phone call from DKH congratulating you on the sale of your property.

If you're interested in marketing your property for sale or are curious as to your property's current market worth then visit our valuation page or call us on 01923 831 020 and we can arrange a free market appraisal from one of the company directors.