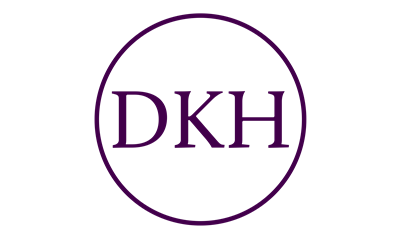 LETTINGS: WHAT LANDLORDS NEED TO KNOW
The residential rental sector has been growing at a remarkable rate in recent years as is evident by the large volume of property owners and new buy-to-let Landlords that enter market. They are using this avenue to increase their earning potential and adding to their asset portfolios.

Property in most cases will be the biggest asset you own, so it's vital to ensure you have the right tools in place for maximising your earning potential. The route to getting your property ready for renting isn't complicated, but combined with your busy schedules including jobs, families and generally having a life to lead means DKH can make this process simpler and hassle free. So, it's worthwhile having an honest, hardworking and knowledgeable agent to expertly navigate you through your journey.
The steps you take will determine your overall success as a Landlord and you should start to consider:


Getting your property ready to market (aesthetically and from a safety aspect)
Choosing a Letting Agent
Understanding the type of Tenant suitable for your property
Understanding the rental values in the current market & Fees

This process will help you mitigate as many unwanted issues and costs by putting in place proper planning and organisation. Get these aspects right and you'll find that you can achieve a good rental yield, minimise your void periods and ensure the process runs smoothly.
GETTING YOUR PROPERTY READY TO MARKET
Aesthetics

We all understand the importance of first impressions and the impact it has on potential tenants, so let's focus on the same.


Choose a neutral decor throughout, it's what Tenants like and will increase your properties appeal

Ensure the property is clean and tidy

Any maintenance work should ideally be completed in advance of viewings

Ensure the property allows light in and keeping curtains open and displaying clean windows can achieve this

Maintain the paint work for both interior and exterior

Keep the garden and outside areas presentable

Putting this into practice helps to create a homely feel improving the overall desirability to your property.
SAFETY
The Landlord's responsibility, which is detailed in a number of Acts of Parliament, is to offer the property fit for purpose. As a Landlord, you should always consider the safety of the Tenant as paramount and some essential factors to bear in mind that help to avoid unwanted costs and possibly even legal actions are detailed below.


Gas Safety Certificate the Gas Safety (Installations and Use)
Regulations 1998 clearly state that the Landlord must have the gas appliances, pipework, fittings and flues checked annually by a qualified and competent person. The person needs to be registered with The Gas Safe Register and has to have the necessary qualifications to undertake the work required.
Install a carbon monoxide detector the potent gases that these detect are invisible and can be life threatening.
Electrical Tests It is the Landlord's responsibility to ensure the property is electrically safe. It is best practise to have a periodic inspection and a Portable Appliance Test (PAT) from a qualified electrician.
Smoke Alarms It's imperative you have one. Properties built after 1991 must have a mains powered smoke alarm.
Furniture and Furnishings it is illegal to provide furniture and furnishings that do not comply with the Furniture and Furnishings (Fire) (Safety) Regulations 1998.

DKH can offer advice and recommend fully qualified and reliable contractors to help you meet all the safety requirements for your property.
CHOOSING AN AGENT
This is by far the most important decision you'll make as it will shape the future for you as a Landlord. Getting it wrong could lead to bad Tenants, void periods, irregular rental payments, as well as many unwanted issues. As mentioned earlier, Landlords have lives to lead with infinite things that occupy their time and don't want rental issues to burden them.

On the Let Only service from DKH you will receive


Advise on meeting your Tenants requirements
Full marketing of your property, including in shop, on line and local press
Accompanying all Tenants to all viewings
Liaising with Tenants and handling all negotiations as per Landlords requirements
Conducting thorough reference checks
Generating the Tenancy Agreement
Collecting all funds prior to the Tenancy commencing
Setting up standing orders for future rental payments
Arranging the gas safety check, EPC and electrical checks, should you want these done via our reputable contractors
Registering the deposit with a government approved scheme, if required

Add the following for the Rent Collection service


Monthly rent collection
Transferring the rent to your chosen account minus fees
Email monthly rental statements
Arranging the annual gas safety check

Full Management service will include all of the above and


Tending to all maintenance matters
Conducting quarterly management visits and reporting to the Landlords accordingly
Arranging all periodic events such as gas safety checks and tenancy renewals
Arranging payments, as agreed, for all outgoings such as service charges and ground rent
Arrange for the inventory, check-in and check-outs to be conducted
Arrange for the return of the deposit

Marketing Outreach. Having your property make an impact as soon as it hits the market place is what we will strive to deliver. This can be achieved with professional style pictures hand picked specifically for adverts online, on window cards or to send to relocation agents. Our website will be at the top of internet searches and all properties will be active on Rightmove and Zoopla Property Group (ZPG) along with other property portals that these two giants are affiliated with. The websites attract thousands and thousands of hits per day and therefore will give your property maximum exposure.
UNDERSTANDING THE TYPE OF TENANT SUITABLE FOR YOUR PROPERTY
It's important to be aware of who your potential Tenant type as preparing the property to meet the Tenants specific requirements can expedite the rentals process. Factors to consider are:


Ensuring the furniture, fixtures and fittings suit the calibre of Tenant for example students and professional will have different needs.
There's little difference in rental values between furnished or unfurnished properties, so try to be flexible to get as many potential Tenants through the door.
Consider the amenities that will be important to different tenant types. For example families may prefer to be closer to local schools and young professionals may prefer to be within closer proximity to the local high street where there are bars, restaurants and other conveniences.
Try to make outside areas easy to up-keep and hassle free to appeal to a wider proportion of the market.

Once we have received an offer from your prospective Tenant, we will contact you to commence negotiations or confirm acceptance of the offer. Once you have accepted the offer, we will promptly start with the formalities:

Referencing. Before a Tenant signs the Tenancy Agreement a thorough reference check should be conducted. There are a number of aspects an Agent should check for but primarily the purpose is to:


check the Tenant's credit worthiness
ascertain the Tenant's propensity to pay and
where possible, to determine whether they have behaved in a Tenant-like manner in the past
Tenancy Agreements
Assured Shorthold Tenancy. Since 1989 this has been the most common form of Tenancy Agreement used and most insurance companies and mortgage providers will insist upon it too.
Non Housing Act 1988 Tenancy. This Agreement is used in the following circumstances:
Tenancies created before 1989
Where the annual rent exceeds £100 000
For company lets

Deposit. As of 06 April 2007, the Government made it a legal requirement for a landlord or agent holding a deposit to have it registered with one of the three approved schemes. DKH will be using an insurance based scheme called My Depoists. The scheme does require the Agent to be member of a regulatory body. For information you can visit www.mydeposits.co.uk

Inventory & Check-in. Further to the introduction of the deposit protection schemes, the importance of an inventory and schedule of conditions has increased. Ideally, you would arrange for an independent clerk who is a member of the The Association of Professional Inventory Providers (APIP) to conduct the inventory & check-in.

If you're in any doubt, speak to your DKH letting agent who will provide you with good advice on any of the above.
UNDERSTANDING THE RENTAL VALUES AND FEES
It is important to understand that getting the pricing structure correct from the start will help to minimise void periods. There are a many factors that govern the price and these are;


Age, modern properties usually have better lay outs and more conveniences such as en-suites helping to bring in higher rents
Amenities, availability of amenities within easy reach of the property is likely to influence rental prices
External and internal, properties in good condition will be easier to let and command higher rents
Location, desirability of an area will influence the rental values
Size, the bigger the property is the more rent it should achieve
Style , the charm and period features of a property can have a positive effect on rental prices

Fees will differ between agents and should depend on the level of service you require; let only, rent collection or full management. At DKH, our fee structure will remain competitive whilst offering each and every Landlord the highest quality service. We can also tailor our service to meet your requirements as a Landlord, so we will be happy to discuss the fee structure with you accordingly.
CORE PRINCIPLES AND VALUES INCLUDE
Accountability - As an Agent we feel the need to ensure that the services offered to our clients are unsurpassable. The actions taken or the decisions made will always be with the best intentions for our clients. How we conduct our business will be regularly reviewed to ensure that we constantly strive to improve and deliver a complete and thorough service.

Accreditation - We are keen to promote best practises and professionalism throughout our business. Our association with the industry regulators (ARLA, NAEA, NALS, Safe Agent and The Property Ombudsman) is paramount to providing a high standard of service. Conforming to these standards demonstrates our attitude, integrity and commitment to being a reputable Agent.

The Team - The Team comes with a diverse employment background and skill set working in industries such as Accounting, Manufacturing, Film & TV, Local Government, Retail and with over 20 years of experience within the property sector.

Our experiences are multi layered. We have been tenants, we are Landlords and best of all we are Estate Agents, so in addition to our professional qualifications we can draw from many real life experiences. We have worked in a number of locations including St Albans, Watford, Bounds Green, Notting Hill and Finchley Central, giving us a comprehensive understanding of the market.

If you are interested in finding out the value of your home or want on advice on whether you are making the most of your portfolio then please call us on 01923 831 020 or fill out the form below to the best of your ability and a company director will be in contact within two hours to arrange your free market appraisal.