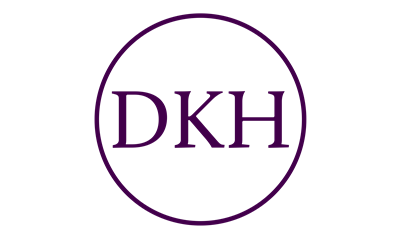 Below you will find details of the fees for our services. If you have any questions we are happy to discuss our services in greater detail.


The Let Only service from DKH is 9.6% including VAT


Advise on meeting your Tenants requirements

Full marketing of your property, including in office window, online and local press

Accompanying all Tenants to all viewings

Liaising with Tenants and handling all negotiations as per Landlords requirements

Conducting thorough reference checks

Generating the Tenancy Agreement

Collecting all funds prior to the Tenancy commencing

Setting up standing orders for future rental payments

Arranging the gas safety check, EPC and electrical checks, should you want these done via our reputable contractors

Registering the deposit with a government approved scheme, if required
The

Rent Collection

is 12% including VAT and also includes:


Monthly rent collection

Transferring the rent to your chosen account minus fees

Email monthly rental statements

Arranging the annual gas safety check
The

Full Management

service is 14.4% including VAT and also includes:


Tending to all maintenance matters

Conducting management visits and reporting to the Landlords accordingly

Arranging all periodic events such as gas safety checks and tenancy renewals

Arranging payments, as agreed, for all outgoings such as service charges and ground rent

Arrange for the inventory, check-in and check-outs to be conducted

Arrange for the return of the deposit
Additional Charges
Deposit Registration Fee: £36.00 including VAT
Register Deposit with My Deposits who are a government approved deposit protection scheme.

Provide the Tenants with the Deposit Certificate and Prescribed Information within 30 days.
Inventory & Check-in Fee: POA
The Inventory and Check-in is undertaken by an APIP certified Clerk.

The cost will vary depending on the specifications of each individual property. Typically, a 1 bedroom flat is £120.00 (no VAT is applicable) and it the price will increase depending on the amount of rooms, bathrooms, external areas etc.
Tenancy Agreement Fee: £96.00 including VAT
A fee for providing and generating an Assured Shorthold Agreement.
Gas Safety Certificate: £65.00
Our trusted Gas Safe Registered engineer will conduct the inspection and produce a certificate.
EPC: £90.00 including VAT
Our Assessor will conduct the report and provide an Energy Performance Certificate valid for 10 years.
Legionella Risk Assessment: £60.00
Our Assessor will conduct the report and provide a Certificate valid for 2 years.
Additional property visits: £36.00 including VAT
The office offers 2 management inspections per year on the Management Service however additional visits will be charged at the aforementioned price.
Submission of non-resident landlords receipts to HMRC: £60.00 including VAT
To remit and balance the financial return to HMRC quarterly – and respond to any specific query relating to the return from the landlord or HMRC.
Serving of Notices: £72.00 including VAT
To complete and deliver legal notices on our Management Service.
Arrangement Fee for works: POA
We tend not to charge for overseeing works however if the anticipated works will be particularly time consuming the office is happy to discuss a suitable compensation.
If you have any queries about our fees please email watford@deykingharia.co.uk or call the office on 01923 831 020.
Referencing & Administration Fee - £240.00 including VAT / £162.00 including VAT
We charge £240.00 including VAT for the first tenant applying for the tenancy and £162.00 including VAT per additional tenants over the age of 18.
Guarantor Referencing - £96.00 including VAT
Only if a Guarantor is required and charged for each guarantor that is referenced.
Deposit - POA
A deposit equivalent to six weeks rent (calculated by dividing the annual rent by 52 and multiplying by 6) will be required to be paid at the start of the tenancy. This is subject to referencing, a landlord may require a higher deposit if the referencing criteria is not met, further details will be provided at that time.
Pet Deposit – POA
Where Landlord's accept pets in their properties the deposit rises from 6 weeks (as explained above) to 8 weeks. We insist on a full professional clean and fumigation. We ask that you contact us directly as prices for cleaning and fumigation can vary depending on the size of the property.
Amendment Fee - £72.00 including VAT
This is charged for any amendments to the tenancy agreement after the tenancy has begun.
Renewal Fee - £96.00 including VAT
A one off fee for renewing the Tenancy and this.
Check-out Fee - From £100.00 (no VAT applicable)
This fee is dependent on the size of the property and whether it is furnished or unfurnished as larger / furnished properties will demand more time from our independent inventory clerk.
Professional Cleaning Fee – POA
The cost of professional clean is dependent on the size of the property and the level of cleaning that is required. Please contact the office for more information.
Out of Hours Fees – POA
Should a contractor be called out of hours and the professional deems that the job wasn't an emergency; the Tenant will be liable for the full cost associated with the call out.

Please ask us to explain these to you, once we know your circumstance and how many tenants are applying for the property you are interested in. We can confirm in writing the fees that could become payable, before you commit to a tenancy with Dey King & Haria